Japanese A5 Wagyu | Miyazaki
Miyazaki
New York Strip I BMS 11
19-21oz
$229.00 USD
100% Satisfaction Guaranteed Free US shipping for orders over $300
Origin:    Japan
Prefecture: Miyazaki
Weight:  19-21oz
BMS :     11
Quantity: 1 Steak
New to The Meatery, we present you with our intensely-marbled Miyazaki BMS 11 New York Strips. Miyazaki Wagyu has won the Wagyu Olympics numerous times as well as received the Prime Minister's Award. It is rated as the #1 brand of Japanese Wagyu by some critics.
All Japanese A5 Wagyu arrives with a 
C
ertificate of 
A
uthenticity that includes the nose print of the cow. 
Miyazaki
New York Strip I BMS 11
19-21oz
Cooking Tip:
The easiest and most predictable way to cook Japanese A5 Wagyu is to sear vertically-cut strips in a stainless steel or cast iron pan at medium-high heat. Trim a piece of fat from the edges of your steak and use it to pre-grease your pan. Cut the steak into 2 finger width strips and lay your first strip into your hot pan. Sear this piece for 15-20 seconds per side (depending on thickness) for a Medium Rare temperature. Examine your first cooked strip and make any necessary adjustments for personal preference. Season lightly with salt and enjoy!
Pairs well with...
Younger Burgundy
High-tannin Cabernet
Japanese Whisky
Highball
Club Soda with a splash of Cranberry Juice
Customer Reviews
Write a Review
Ask a Question
01/30/2022
Darshan P.

United States
I recommend this product
Amazing
This was my 2nd order from nick at the meatery and once again he has delivered!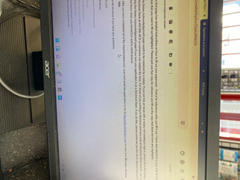 12/31/2021
Geoff S.

United States
I recommend this product
Spectacular
Arrived exactly when promised, still well frozen. Cut into about 3/4 inch strips and cooked in a cast iron pan with some of the fat from the steak. Absolutely delicious, probably the best Wagyu any of us have ever had. Will certainly be ordering from you again when the next special occasion arises.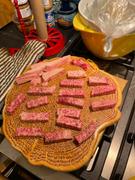 11/23/2021
Benjamin

United States
I recommend this product
Better than advertised
The A5 impressed everyone. BMS11 for sure. Everything was as expected if not better than advertised. My cut looked better compared to the stock photo. Would have shared a picture but it was gone real quick. I would order this again. The price just sneaked up a bit so I don't know now.